Q&A with Coach Eaddy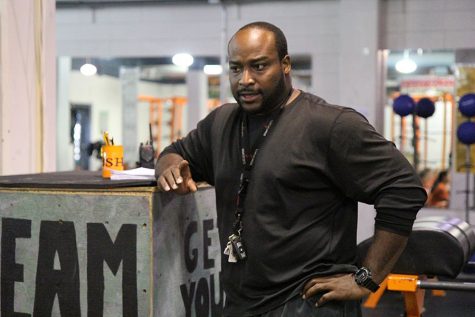 Where were you previously coaching at? I coached at Wilson High School in South Carolina.
Why did you move to Bonner Springs? My fiancee is from Basehor, and we wanted to move closer to her family.
What do you predict for the Braves football season? A successful season, hopefully bringing home a KVL championship this year.
Who do you think is our biggest rival? From what I have been hearing, it is Basehor. But for me as a coach, each team we go against is our biggest rival because I want to win every week.
What do you like most about your new job at Bonner Springs? The kids and the community. Just having the chance to be apart of something special.
What kind of work ethic do you see in your students? The kids are working hard and everyone is giving good effort, we have work to do but we are going to get there.
What is your favorite thing about coaching? Seeing a student athlete go from point A and making it to point B,C,D, or F. Just seeing kids grow and helping them along the way of their j
ourney to becoming who they are, because a lot of times in high school we don't know who we are. Someone helped me and I want to help others do the same.
How long have you been coaching? This is my 15th year.
If you could give all your students and players one piece of advice what would it be? Always have a growth mindset.

What can you tell me about the new powerlifting team? We will be competing in 5A powerlifting, and we have seven meets scheduled. We will have a female and male team, consisting of about 30-40 student athletes. We will be competing in different weight classes, ranging from about 105lb-240lb.
What are your views on the Colin Kaepernick situation? First and foremost, as a coach, I would never want anything to happen that would distract the team from our goal. I think that his situation caused a lot of distractions. However, on another note, I understand exactly what he is saying. There are people who are targeting him and they are losing sight of his true message. It is more about oppression and equal rights for everything. The fact that we are having a conversation about it? Maybe that is exactly what he wanted. Sometimes, just getting issues to the forefront and talking about them can help advance whatever that issue may be.