Braves Advance to State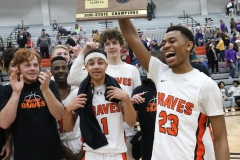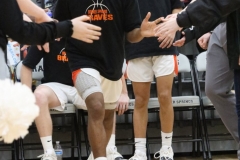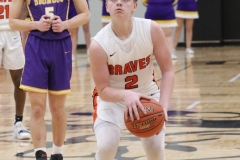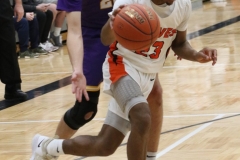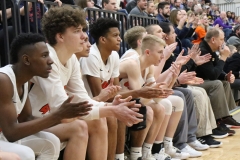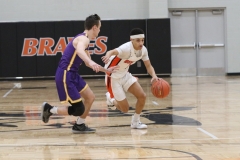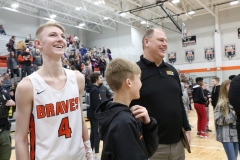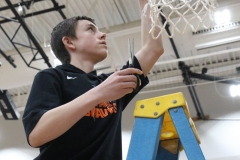 After two key victories in sub-state, the boys basketball team is headed to Emporia to take on Bishop Carroll in the first round of the state tournament.
The Braves defeated Spring Hill last Saturday to advance to state for the first time since 2016.
"We were very focused with Spring Hill," head coach Dan Streit said. "We jumped out quick and pretty much never had the game in jeopardy".
The No. 2 seed, the 20-2 Braves will take on the 17-5 Golden Eagles Thursday night at 6:15 p.m. Streit feels like the key to winning is to play the game they've been playing all year.
"I think we have to play our game to beat Carroll," said Streit, who coached the 2016 state team. "Push the ball up the floor, hit jump shots, play good solid team defense, and keep them off the boards."
If the Braves beat Bishop Carroll, they have the potential to play longtime rival Basehor-Linwood in the next round.
"Going up against them would be fun," senior guard A.J. Watson said. "It's always hard fought; they are very disciplined and a solid team."
Click here for the state bracket.