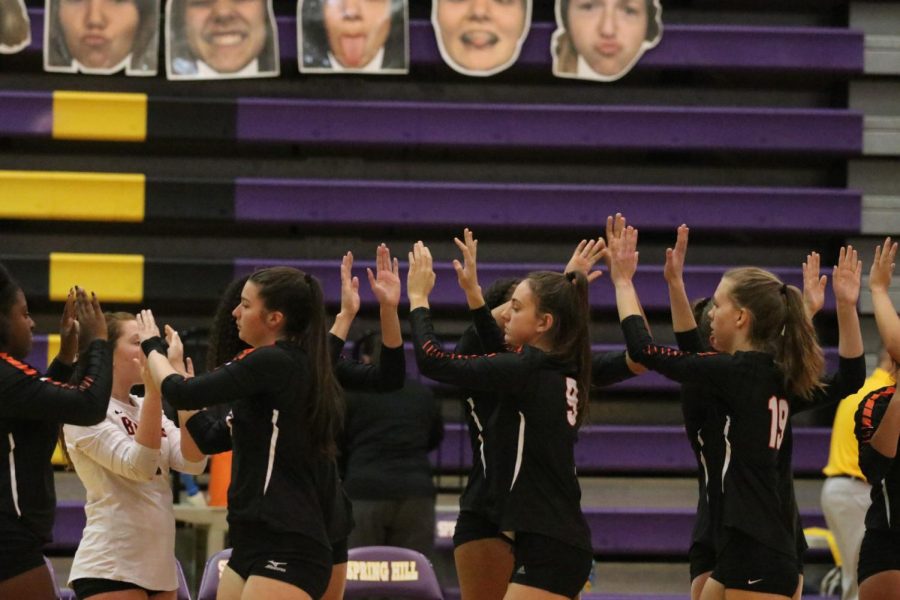 The volleyball team fell short to Spring Hill on Saturday, Oct. 26, causing them to not advance to the state tournament.
The Braves battled against the Pittsburgh Dragons, dominating in both sets. In set one, the Braves defeated the Dragons 25-17. In the second set, the girls struggled but pulled through and won 25-19.
Sophomore Mercedes Madlock said they liked their chances going into the Pittsburg match.
"Our whole team had 100% confidence that we were going to win. The game film that we watched on Pittsburgh showed that they weren't the best team that we've played against and we knew we had a pretty good chance against them," said Madlock. 
The Lady Braves then competed against the Spring Hill Broncos and unfortunately came home with a loss.
In the first set, they fell short 17-25. In the second set, the Lady Braves battled hard but lost 20-25.
Junior, Keyana Cruse said that they didn't have a winning mindset when competing against the Broncos. 
"Playing against a team that we had already lost to twice. It was difficult to keep everyone in a winning mindset based on how we did against Spring Hill previously," Cruse said.
Overall, the Braves had competed hard and finished the season with a record of 23-15.