The Kansas City Monarchs Baseball Team is Back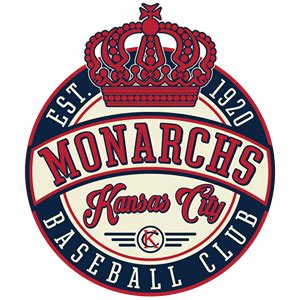 If you watched baseball sometime from 1920-1960, you might remember the Kansas City Monarchs. The Monarchs were the longest running franchise in the history of baseball's Negro League, and now they are (somewhat) back!
The Kansas City Monarchs, originally named the Kansas City T-Bones, announced on Thursday, January 21 that they are changing their name to the Monarchs.
The rebranding of the team is a collaboration with the Negro Leagues Baseball Museum to help make a long term revenue stream for the museum.
The announcement was made during a press conference with the museum's president, Bob Kendrick, and the Monarch's owner, Mark Brandmeyer.
"It's a tremendous nod to what the Kansas City Monarchs represented as it relates to the heritage of our game in our great city," Kendrick said. "That name resonates with many who understand the history of the game."
The team was looking for a new name for months. They worked with fans and league officials to help come up with a new one, and the Monarchs was quickly named the favorite option.
"Being entrusted to carry on the Monarchs' legacy is truly a dream come true," Brandmeyer said. "We are committed to creating a world-class experience on and off the field, and the historical and cultural significance of this team's name will be reflected in everything we do."
There will be a satellite exhibit about Negro League Baseball at the Monarchs' stadium. The exhibit will eventually be a part of a traveling exhibit that will accompany the team to ballparks around the country.
"The American Association could not be more proud of the Kansas City membership to adopt the famous Monarchs brand," American Association League Commissioner, Joshua Schaub said. "Between the American Association, the Negro Leagues and Major League Baseball, Kansas City has a deep baseball history and this rebrand helps bring that back to today's baseball fans in an American Association team."
Opening day for the Monarchs won't be until spring 2021, but many Kansas City fans are excited to see the Monarchs back and playing baseball again!