Tennis Season Comeback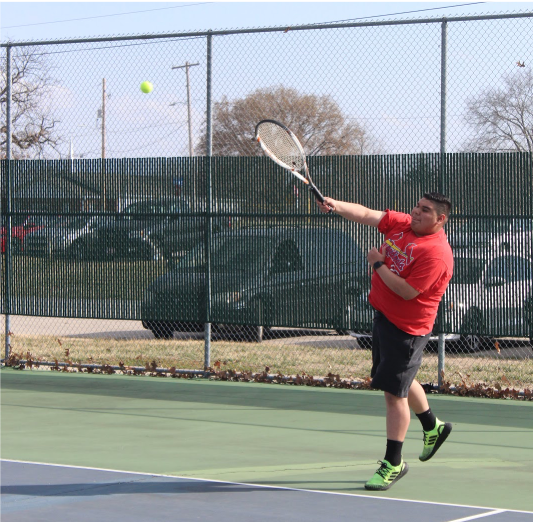 The tennis and the rest of spring sports are getting started for this season. Last season was essentially stolen from all of the seniors and the freshmen that needed that crucial first year. The tennis team along with the other spring sports had a lot of talent.
I was a part of the tennis team last year and from the first-person perspective, it looked like a lot of talent with a head full of steam. Then we got the news before spring break that the season could be in jeopardy. Sadly the rumors were true and the season was stopped before the first meet. At first for a while I was sad, but then I realized that next year we'll still have a lot of new and maintained talent.
With Coach Dow and Coach Congleton during practice, the freshmen are learning the game quickly and developing their game. I'm certainly happy to have better weather and spring sports back in action.
There are a few faces you might recognize, like seniors David Ramirez, Wyatt Barrett, and Caleb Grimm. This year is very sophomore heavy, with Tavian Cruse, Landen hill, Ethan Miller, Clayce Dow, Thatcher Hoch, Andrew Romero, Parker Smith, Jesse Freeman Thomas Cullum. Joseph Toland and Aiden Silvers are the fresh faces on the team.
There are some scary duos like Tavian Cruse and Clayce Dow. With the guidance of Coach Dow and Coach Congleton, we learn something every practice.
The talent on the team is only going to increase with experience and will surely make for a successful 2021 tennis season.