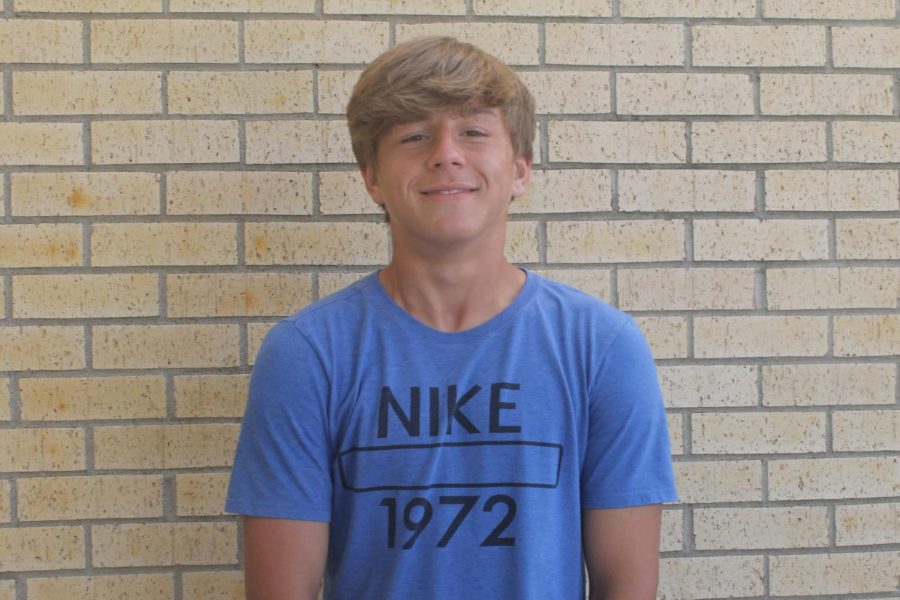 Mayson Sprague
Braves forward Mayson Sprague, who started as a freshman looks to build of his early experience and become more of a leader throughout his sophomore campaign.
What's your role on the soccer team?
"My role on the team is to be the best teammate I can be and to try and be a leader by keeping my head up and trying my hardest always."
What are your personal goals for your sophomore season?
"My personal goal is to help my team get better, to score some goals and to win many more games."
What was it like playing varsity as a freshman?
"In the beginning, it was different because there were many guys older than me by a few years and I was the young one, but it was a challenge and it ended up being super fun."
What's your fondest memory from last year? 
"My best memory would be our pre-games; we would listen to the same song before every home game and it was a team bond that I am really going to miss because we don't do that anymore."
What skills from soccer do you utilize as a placekicker for the football team?
"The way I kick the ball so the technique and precision/aim, and I have to be very calm and think about what I need to do."
How do you stay prepared for both your soccer games and football games?
"For soccer games, I make sure I have all of the things I need the night before and then I get good rest and then wake up and make sure I am ready for the day. For football, I get prepared by getting a good night's sleep and then I wake up grab everything I need and I focus on what I will be doing in the game and think about all of the things that I need to do."