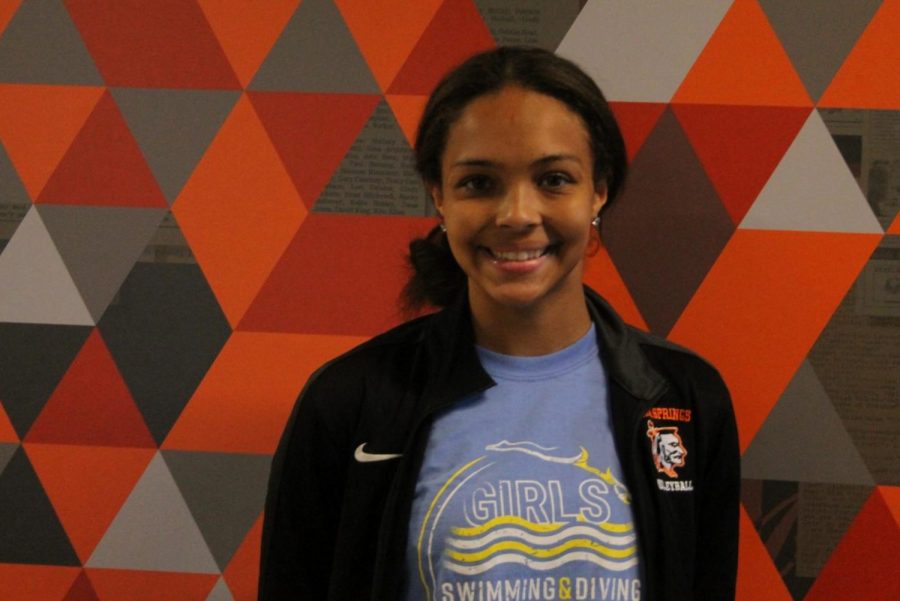 Keyana Cruse
Keyana Cruse is a varsity starter for the girl's volleyball team. She is a junior and this is her third year playing for the varsity team. Cruse always tries her best and is constantly working hard. 
What are your strengths while on the volleyball court?
"Being a leader, volleyball skills, and the drive to win"
At the moment, are you receiving any college offers?
"I'm already committed Division 1 to the University Of Nevada Las Vegas. I committed 2 months before my junior year started."
What do you think is the best part of playing volleyball for the Lady Braves?
"The girls I play with."
What team do you want to beat the most this season and why?
"We want to beat Spring Hill on Oct. 10 because they're our biggest competitor and it is also senior night."
Before you go into a game, what are your thoughts?
"I think that I have to play my best and I need to encourage my team to do their best so that our team chemistry is good."