Look Out, Crumbl – There's a New Cookie Place In Town
I work at Cookie Co, a brand-new cookie shop that just opened in Lenexa. It's located near the Lenexa City Center on Loriet Boulevard. They've been open for only a couple of weeks – they had a soft opening on April 29th and a big Grand Opening event this past Saturday, May 6th.
Cookie Co's closest competitor in terms of similarity is Crumbl Cookie. Like Crumbl, Cookie Co. sells large cookies and has a weekly rotating menu. The classic chocolate chip cookie is always on the menu, but three other flavors are different each week. With over 100 total flavors, you're sure to find a favorite at Cookie Co!
While the Lenexa location is only weeks old, the franchise has been around since 2020. It was created by a couple in Redlands, California, Elise and Matt Thomas. It started as an in-home business, with Elise baking her own recipe of cookies from her kitchen and delivering them by hand from her driveway. As her cookies became more popular, she realized she could turn it into something much bigger. Thus, Cookie Co. was born.
Since the first Cookie Co. location in California, there have been 25 more locations all over the country. Most of them are on the west coast, but there are a few stores in Texas, South Dakota, Utah, Idaho, and now Kansas.
Pietra Carrell, one of the owners, shares how she got involved with the company. "I learned about Cookie Co from my sister Keri. Before I even decided to become a partner I had tried the cookies and fell in love!" Carrell owns the company along with her sister and brother-in-law, and Jordan Devey, a former Chiefs player.
"Kansas City is a great city and deserves a great cookie!" Carrell says about bringing a Cookie Co. here.
Some people might see Cookie Co. as just a knock-off or worse Crumbl Cookie, but I think both the customers and employees would argue otherwise. When asked what makes Cookie Co. special, Carrell gave this response: "We use real ingredients, we care about and give back to our community, we are passionate about engaging with our customers."
Carrell and the other owners are very happy with how things have been going and are very excited about the future of the store.
As well as Lenexa, there will be a store in Overland Park opening this week and a location in Kansas City, Missouri coming this summer!
Head over to Cookie Co. and fall in love with their delicious cookies!
Leave a Comment
About the Contributor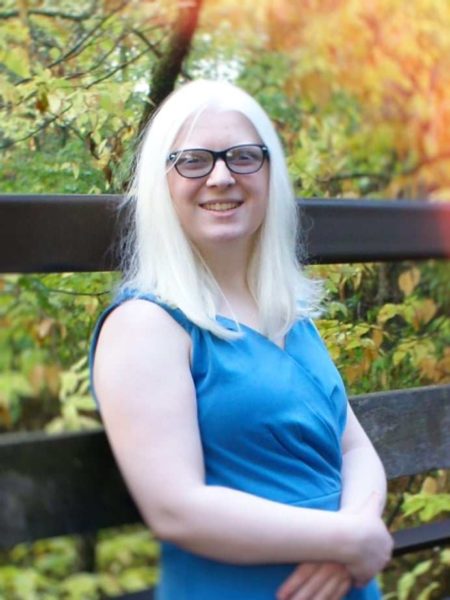 Lyra Thompson, Writer
Lyra Thompson is 17 years old and a senior at Bonner Springs High School. She's had a passion for writing from a very young age and wants to be a fiction author and journalist in the future. In school, Lyra is involved in Scholar's Bowl, National Honors Society, FCA, and Academic Decathlon. Outside of school, she works at Cookie Co. in Lenexa. In her free time, Lyra loves to read, sing, play video games and board games, and watch TV.