Gun Violence in America
How gun violence in America has created danger in schools across the nation
The children of America are in danger. According to the CDC's most recent statistics, gun violence is the leading cause of death for children aged 1-19. Recently, another school has been the victim of a gun violence attack. 
On March 27, 2023, a 28-year-old, Audrey Hale, opened fire on students and staff at the Covenant School in Nashville, Tennessee. The victims of this violent crime were three schoolchildren and three staff members. The perpetrator was shot and killed by police inside the school after firing in multiple different locations throughout the school. This is everything that we know so far about what happened at the Covenant School.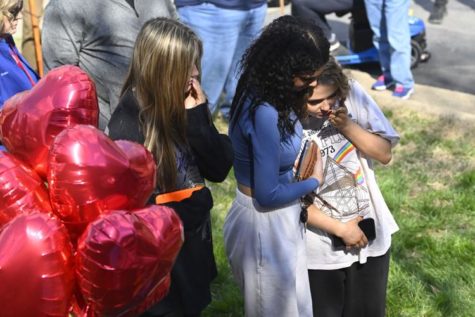 On March 27, Hale arrived at the school and entered by shooting out a side entrance. Hale was carrying three firearms. The shooter then went to the second floor of the school where all the victims were found. This event lasted around 14 minutes, and in the end, Hale was killed by police on the scene. Body camera footage was released by Nashville police, which shows the events after the police arrived. 
After a police investigation, it was found that this was a targeted attack. Hale had school maps and seemed to have held resentment as a former attendee. The Nashville police released a statement saying, "We have no evidence that individuals were specifically targeted. This school, this church building was a target of the shooter, but we have no information at present to indicate that the shooter was specifically targeting any one of the six individuals who were murdered." The police found evidence that indicated that this was planned for several months. Hale was also receiving treatment for an emotional disorder.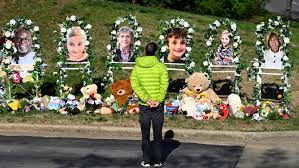 The victims included three school children aged 9, a custodian, a substitute teacher, and the head of school. The community has come together to honor the lives that were lost and commemorate the amazing contributions they made to those around them. The officers who responded to the scene have also been honored for their service and bravery.
This tragedy, like many others this year, has created a demand for gun reform from many American citizens. America is a nation that was founded on radicalism, violence, and freedom. Throughout our history, the nationwide obsession with guns and violence has been glorified in our media and ingrained into our way of life. In 2023 alone there have been 145 mass shootings across our country. It is time for a response to the violent crimes that have become a horrifying reality in our daily lives. Tennessee governor, Bill Lee, has announced a 200 million dollar plan to strengthen school safety and has been imploring Tennessee lawmakers to consider more intense background checks. These are positive changes to prevent violent crimes, however, many are questioning if this will actually reduce crimes such as these. 
The Covenant School Shooting has been one of the many violent mass shootings committed this year. Many innocent people have been subjected to the brutality of guns in this country. The lives of the victims will never be forgotten.