The Shooting of Ralph Yarl
Ralph Yarl, a 16 year old boy, was shot in the head on April 13, 2023. The young man was going to pick up his two younger siblings in Kansas City, MO. Ralph accidentally rang the doorbell of the wrong address, and was shot in the head, then wounded once more. Ralph was taken to the hospital and is expected to recover. His mother Cleo Nagbe told CBS Mornings in an interview, "He got a couple of bullets in his body, instead of a couple of twins coming up, out and giving him a hug."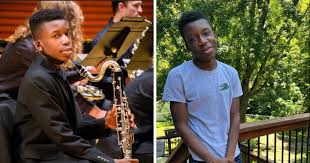 The man who shot Ralph Yarl is Andrew Lester, an 84 year old man. He is the owner of the house where the young boy went to pick up his siblings. Lester told the police that he shot out of "fear" and that he was "scared to death" due to his current age and the size of Ralph Yarl. While he is claiming self-defense, Andrew Lester's grandchild Klint Ludwig, says he is not surprised. CNN reports that Ludwig says, "The warning signs were there. I wasn't shocked when I heard the news. I believe he held – holds – racist tendencies and beliefs." This raises questions as to if this really was an old man who was frightened, or I it was man with a racist vendetta.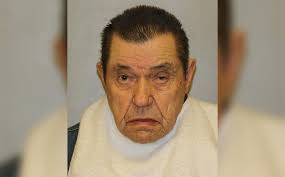 Lester was taken into custody, where he was charged with two felonies, first-degree assault and armed criminal action. He later posted a bond of $200,000 and was released. Lester pleaded not guilty to these charges in court.
When Lester was asked what happened, he claimed that he had been sleeping when the doorbell was rang. He then went to the door with his weapon, as it was 10 pm and dark outside, only to see a black man pulling on his storm door. Andrew Lester says he believed the man was trying to break into his home, causing him to become scared and fire two shots through the glass door of his home. Ralph Yarl was later interviewed in the hospital and he told a different story. Yarl says that after he rang the doorbell, he waited at the door for an answer, when a man came out holding a gun. He was then instantly shot in the head, then the arm, then began to run away. NBC writes that Ralph told the police, "he heard a voice say, 'Don't come around here.' "
The prosecuting attorney of Clay County, where the trial is taking place, said that there is a racial element to this case. However, Lester is not being charged with a hate crime or attempted murder because those are both lesser crimes than the current felony charges he is facing.