Chiefs vs Colts Game Recap 9/25
Chiefs vs Colts recap:
Chiefs coming in 2-0 were favorites against the 0-1-1 Colts who lost in a blowout to the Jaguars. The Chiefs, however, were holding on for dear life against the Chargers after countless mistakes made by the team. But hey a win is a win. It is a new day for both teams and here's the recap of the game.
Starting the game, the defense holds a three and out, but then Rookie Skyy Moore muffed the kick and gives the Colts an amazing field position. The Colts then scored on the next play with Jelani Woods, showing the Chiefs can't just show up and be good. The Chiefs would not do much on offense until Clyde Edwards-Helaire scored a one-yard receiving touchdown, but kicker, Matt Amendola missed the point after attempt, 7-6 Colts. Then the Colts would later get a field goal from Chase McLaughlin, and the Chiefs would get another touchdown and two-point conversion with a Travis Kelce catch.
The rest of the game was at a deadlock until Matt Ryan threw a touchdown to Jelani Woods again and made it 17-14 with 0:14 seconds left. Would Mahomes pull off a comeback? Mahomes drove down the field and made a pass to Marquez Valdes-Scantling. Timeout Chiefs with 11 seconds left. Mahomes then dropped back and threw it. Rodney McCleod called game with a tipped interception.
Some of the Chiefs' flaws could be pointed out by a seven-year-old. A terrible special teams performance, to an offense that couldn't even come close to picking up the slack. The only "bright spot" was the defense because they weren't getting cooked every play. However, what happened is what happened and the game against Tampa Bay is what we should be looking forward to.
Chiefs vs Buccaneers game preview:
The Bucs, led by 45-year-old Tom Brady, have been looking sluggish lately and have the same record as Kansas City. The Bucs lost the last game to Green Bay with a score of 14-12. Tom Brady is also without some of his best targets, so the defense won't be too much to worry about. However, the Chiefs without Willie Gay Jr., Trent McDuffie, and Harrison Butker will be in trouble; that's not even counting the fact that the Bucs defense is still lights out. Kansas City is going to have to do their homework and then some in order to stop the Buccaneers right in their tracks. They need to play with a chip on their shoulder and go out there and rock the other team. But who knows, all this writer hopes is that they beat Tampa Bay.
About the Writer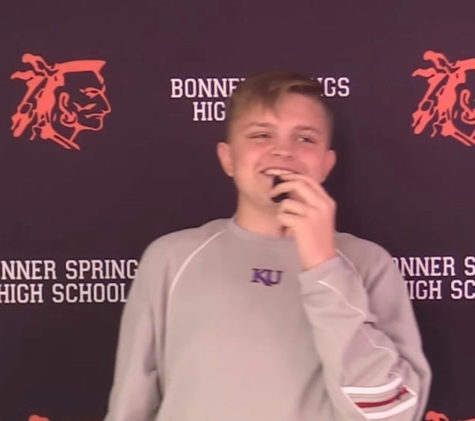 Madden Rausch, Writer
Madden Rausch is a freshman student at BSHS. He is involved in Band, Academic Decathlon, and of course Newspaper. He is a Chiefs, Royals, Blues, Sporting KC, Nottingham Forrest, Jayhawks, and Oklahoma City Thunder fan as well. Mostly sports writing, but more non-sports stuff could be coming in the future!