Oct. 2-7 Weekly Update
Homecoming Royalty
Homecoming is this week! Let's take a look at the royalty. On Friday, September 2nd, at the assembly, they announced all of the royalty. There were 5 couple nominees including Jenna Knight, Dawson Klein, Morgan Grudniewski, Clayce Dow, Kiara McKeehan, Braedan McGrath, Jaycee Millison, Charlie Nolting, Cynthia Sanchez, and Peyton Parks. The underclassmen royalty included freshman royalty Margaret Haigh and Dalton Caldwell, sophomore royalty Gracie Barry and Carson DeMoss, and junior royalty Alondra Gomez and Angelo Giron.
This Thursday, October 6, there was another assembly introducing the nominees. Later that day, the form was sent out to vote and now we sit in anticipation to see who the 2022 2023 school year homecoming King and Queen are!
During halftime, they announced who won. Seniors Cynthia Sanchez and Braedan McGrath won the 2022 Homecoming King and Queen!
Choir concert
This past Wednesday, October 5, the BSHS choir held a concert in the auditorium. It featured the Men's Ensemble, A Cappella, Women's Ensemble, Chorale, and percussionists: Mr. Dobbs, Hannah Lietzen, and Mr. Mercer. This is also Mrs. Greenlees first performance with the BSHS choir and you can really see all of her hard work shine through. The men's ensemble performed The Pirate King from The Pirates of Penzance and had a lot of positive interactions from the crowd. The choir did a fantastic job and we can't wait to see their next performance. If you have any questions or weren't able to see the performance live you can contact Mrs. Greenlee for a recording of the concert.
Photo Credits: Hannah Lietzen and Isaiah Adcox
About the Contributors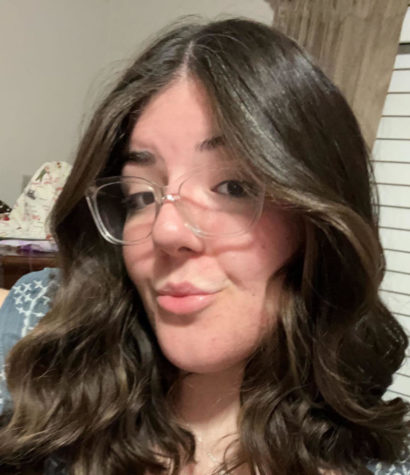 Jessica Mock, Writer
Jessica is a junior and this is her second year on the newspaper staff. Mock is in charge of writing school news story.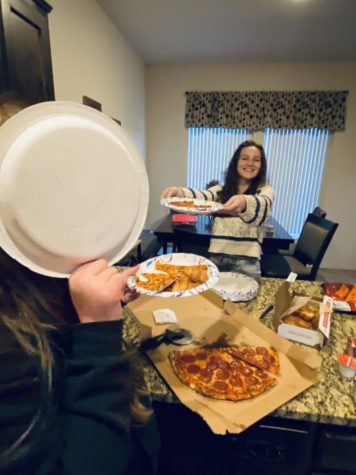 Katelyn Fogelman, Writer
Katelyn Fogelman is a junior and this is her second year on the Pow Wow staff.