Netflix Mini-Series: Dahmer
In a span of four years, Jeffrey Dahmer was responsible for the murders and dissections of 16 Black, Indigenous, Asian, and Latino men and boys in Wisconsin. Most of the murders were in his own apartment. He'd find most of his victims at gay bars or LGBTQ community facilities. Dahmer would then bring his victims back to his home and drug their drinks before killing them. He stored the remains of several victims in his refrigerator and even ate some parts of their bodies. In various interviews, Dahmer stated, "I didn't want them to leave."
In 1991, one of his victims escaped and contacted the police. A police officer arrived at the apartment, Dahmer calmly explained that the whole matter was simply a misunderstanding and the officers almost believed him. The officers asked to search the home and they found polaroid photos of body parts of deceased men. Shortly after, Dahmer was arrested. During his trial, he was found legally sane. He was convicted of fifteen of the sixteen murders he had committed in Wisconsin and was punished with fifteen consecutive life sentences. After almost three years of being in prison, Jeffery was beaten to death by Christopher Scarver, a fellow inmate at the Columbia Correctional Institution in Portage, Wisconsin.
This past month, Netflix released a one-season show called, Dahmer. Dahmer gives a complete overview of Jeffery's life beginning from adolescence through his death. Although a very knowledgeable show, The Jeffrey Dahmer Story has stirred controversy over its apparent glamorization of a serial killer and perceived insensitivity towards the families of Dahmer's victims. According to conversation.com, "Dahmer has drawn a wave of criticism for re-traumatizing victims and their loved ones, and glorifying criminals" (1). While changes from real life to screen are often very minor, such as having multiple police officers represented by one fictionalized detective, others can significantly misrepresent events very easily. "Anne Schwartz, the journalist who broke the original Dahmer story, has called the recent Dahmer Netflix series "not a helpful representation". "In an interview with the Independent, Schwartz criticized the caricatured depiction of law enforcement in the series. She also took aim at key plot elements, such as having key witness Glenda Cleveland (played by Niecy Nash) live next door to Dahmer, rather than in the building next door (as in real life)" (2).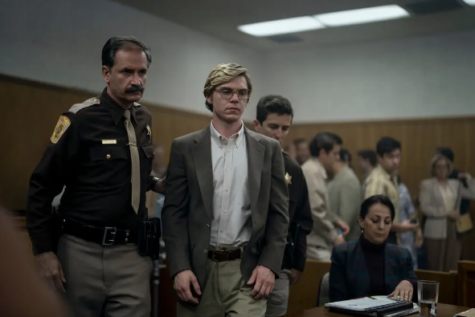 Many individuals of victims' families are not happy about the upbringing of the Netflix show. It's very known that victims and their families are usually angered by their stories being used for public enjoyment. Some of the families of Dahmer's victims have expressed outrage at the Netflix series, noting that they were never approached about the show's release. "Rital Isbell, whose brother was murdered by Dahmer, had her heart-breaking victim impact statement dramatized in the series without her knowledge or consent. She called the series "harsh and careless" in a piece published by Insider, expressing that 'It's sad that they're just making money off of this tragedy" (3). Hopefully the creators of the show will realize the negative effects this leaves on the victim's families.
About the Contributor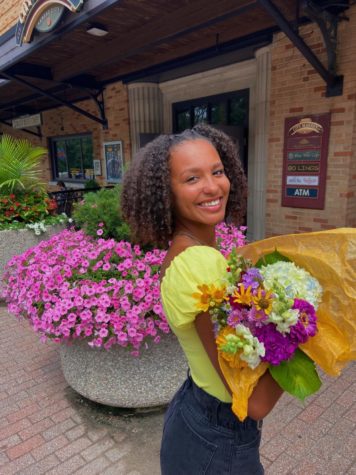 Jenna Knight, Staff Writer
Jenna is a senior, being her first year on the Pow Wow staff. She's participated in many sports including cross country, basketball, wrestling, soccer, and track. Aside from being an athlete, she is also an active member of Step Team, Diversity, Orange Crush Chieftain, and Student Council. She's an extreme example of a leader and is so excited to be a working member of the staff.